Wednesday, February 25, 2009



glenn. the best. my best. i love. (:
thank you for being there for me when im at my lowest.
i love you.
NLG at 11:17:00 PM





Friday, February 20, 2009




GLENN SIM JOEY.
MY HERO.
I LOVE HIM.
NLG at 10:44:00 PM






Saturday, January 10, 2009




by,thank you for making my birthday such an enjoyable one.
on wednesday we met edgar and resa for dinner at fish and co.then we went for ss.

thursday 080109
by had training at pa in the morning.
i met her in school after her training.
bought gwen milk tea,bought by green apple green tea and honey red tea for myself.
helped the hockey team set up their booth.for open house the next day.
we rushed to town to try to catch a movie but we were too late
im sorry by.another day ya.
at night,(my birthday eve)
b and i was suppose to go for dinner.
but in the end, it was 3D.i was so surprised.you should ask them.
here's all the pictures.i got it from marissa's blog.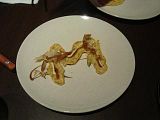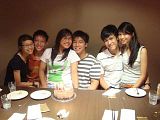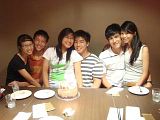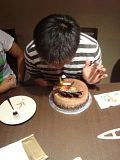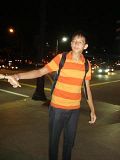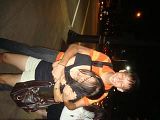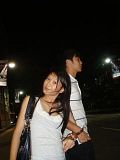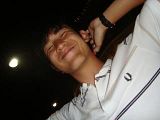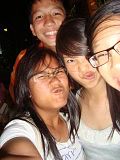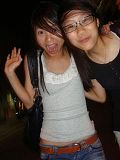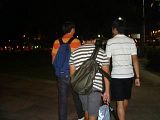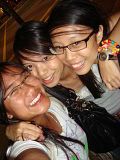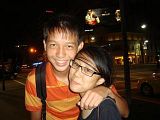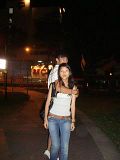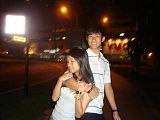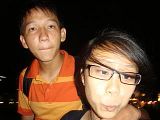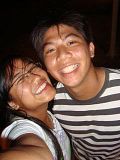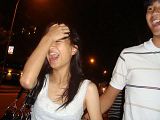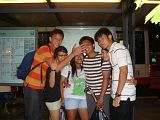 thank you by for planning it so well.
thank you ben,marissa,gwen,michael for the surprise dinner on the 8th.
i really didnt expect anything at all.
the surprise dinner and the cake.
the six of us finished the cake.like super a lot.
thank you by for the presents that you gave me.
b bought me a gilbert rugby ball,skinnys from topman(twisted seams) and a photo frame with the two of us in it.
thank you love.

on my birthday,by bought me breakfast.
she bought me custurd puffs from hans and curry puff.
i really didnt know that there was going to be a surprise party at my place.
i thought it was just me,b and my family for dinner.
when i reached home,edgar and resa was outside my door.
then zach came.
they tried telling me that everyone couldnt make it because it was a friday night and like everyone had something on.
so we were like waiting for one last person.i was guessing.
i guessed gwen would come because she lives one block away from me.
and then she came.many many more people came after that.
michael,kuma,kesavan,isaac,victor,brandon,bjorn,wilson.
they bought me polo black!!
i really liked the smell.
thank you.
we had dinner and cake.
b bought candles from anchor point i think
they took like super long to blow out!!

rudy ben and marissa bought me this PROSPERITY underwear from BHG.
like what!!thanks anyway.it looked quite funky with the dragon designs everywhere.

thank you brandon, shihui,kuma, kesavan, michael, gwen, marissa, eugenia, aloysius, jessica, trini, sebastian, nat fern, nat wee, ting ting for the messages and birthday wishes. i hope i didnt leave anyone out.

thank you b,
thank you for planning my 18th birthday for me.
thank you for all the surprises.
thank you for the all presents that you gave me.
thank you for all the effort that youve put in.
you really made my day very special.
you make me feel very special and happy.
thank you dear.

I LOVE YOU<3
NLG at 9:45:00 PM






Friday, December 26, 2008




MERRY CHRISTMAS EVERYONE! (:
NLG at 11:49:00 AM






Thursday, December 04, 2008




b's back today.
finally.
i've been waiting for this day like since a week ago.
by, thank you for all the letters that you wrote to me.
they're really sweet.
the letters really made me smile(:
i'm like waiting to see you.
i want to hug you so badly.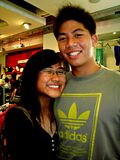 b,you've been deeply missed.
NLG at 4:55:00 PM






Wednesday, December 03, 2008




had rugby training in the morning.
got ready for the match this friday.
i'm at episode 10 for ten brothers already.
halfway through.
i've yet to watch the most recent episode of gossip girl.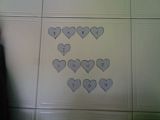 b will be back tomorrow night.
i can't wait!!
i miss you girl.
NLG at 10:51:00 PM






Tuesday, December 02, 2008




friendly game against the j2's this friday.

prison break is getting super interesting.
watched episode 13 today
theres gossip girl episode 12 and like the whole series of ten brothers to watch.



b'll be back in 2 days.
i cant wait!!
NLG at 11:15:00 PM